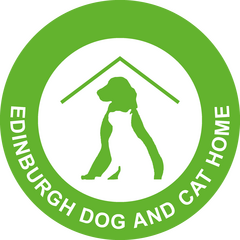 Thanks for taking part in our Tell Your Tail workshop!
Today, we're going to learn more about 'enrichment', and get creative by writing a short story for a dog or cat.
---
Subtitles for each video are available by clicking the 'CC' button above

What are some of the things our pets might need?
Think about what might keep them happy and healthy. Feel free to write your answers down, or discuss with those around you. When you're ready, click next to move on.
---

How do you find enrichment, and how might a dog or cat?
Remember, enrichment can be thought of as things we enjoy that also improve our life.

What are some of the things you do that you enjoy, that improve your life?

What are some activities a dog or cat would enjoy?
---

Let's write a short story for a dog or a cat.
Put yourself in the shoes of a dog or cat. What would help you to relax?

Be as creative as you like - you can choose the characters, locations and plot.

There will be an option to send us your story at the end of this workshop, if you like. Otherwise, whenever you're done, click next to move on.
---

What are the three main things the Home does?
Think about the animals that Edinburgh Dog and Cat Home cares for.

Where do they come from? Are some of them in need of help? Do they have a family?

Remember, they all start with the letter 'R'. Click next to see the answer.
---

We care for dogs and cats who are lost, abandoned or unwanted. No matter who they are, we provide them a comfy bed, food and water, and lots of love and care.

Sometimes dogs and cats get lost. Wherever we can, we find their family and help get them back together quickly.

If we can't find their family, or if their family isn't able to care for them, we will find them a new Forever Home.
---

Want to enter your finished story in our 'Tell Your Tail' competition?

You can paste your story below, post to us at Tell Your Tail, 26 Seafield Road East, Edinburgh EH15 1EH, or find more details at our website by clicking here.
---
---

Having issues with this website, or any questions? Contact our education team below!
---
---